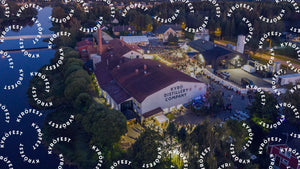 ISOKYRÖ 17.8.2024

A festival or a yard party gone big and mad? We are not sure, but we know it's going to be great.

Welcome to the most authentic festival there is!

Distillery festival brings people together
Kyröfest 2024
On the Kyrö Distillery premises on Saturday 17.8.2024.

Get experiences as Christmas gifts this year, as Kyröfest tickets are on sale at a discounted price on Tiketti throughout December.
Buy tickets now
What do you mean
a distillery festival?
Fresh Finnish music for every taste. Art experiences made together. Ryeful drinks and delicious food. An authentic atmosphere. Remember to bring your sweater!